THE SOURCE
At Technotribe, our expertise runs deep. Pooling the experience and backgrounds of our core tribe members enables us to develop an exceptional team and solution for every project.
Project-Specific Tribe Members
Tribe members, primarily freelance professionals (many of whom are dedicated to various Technotribe clients and projects exclusively), come from locations and backgrounds as rich and varied as the clients Technotribe serves. This flexibility and freedom allows us to build project-specific teams with the most qualified, creative communicators, project managers, graphic artists, programmers, database administrators and other technical professionals for the job. It also allows us to expand and contract the team as necessary, to support the development of truly custom business solutions.
Core Members
Technotribe employs a core group of dedicated tribe members who fulfill key leadership roles in the company: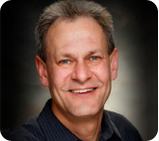 Jim Cudney, President and Business Development Director
An early adopter of technology and successful entrepreneur, Jim has been delivering innovative, effective marketing communications solutions for a wide range of clients for over 25 years. As a result of this success, many of these original clients work with Technotribe today.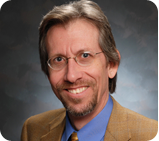 Randy Lawrence, Vice President and Creative Director
Randy has been with Technotribe for over 10 years, serving as the Creative Director, as well as managing key accounts. He is a skilled communicator with over 20 years experience in business marketing communications and human-computer usability. For Randy, the development of a focused message is key to all successful projects, working to align business goals to the communication, performance and marketing plans he develops.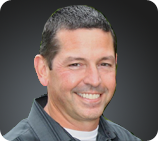 David Kriegshauser, Executive Project Manager and Account Director
David, a seasoned producer and project manager with over 20 years experience in developing multimedia marketing and training solutions, excels in addresssing communications challenges with the creative use of technology and digital assets.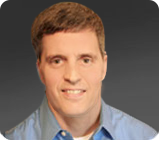 Jack Clark, Visual & UX Designer | Senior Project Manager
Jack brings 20 years experience in the marketing/business communications field, half as a key tribe member. Jack leverages his web usability experience and creativity as a visual and UX designer. Jack also is a senior project manager of many of the web sites and applications that he designs.
In addition to leading the Tribe, this core group actively supports and guides its freelance resources over the course of each project and regularly provides these tribe members with training in Technotribe's business practices and procedures. In this way, we work to ensure that a consistently high level of service is maintained for all our clients.
Find out what Technotribe members have brought to our successful business solutions. Then, contact the Tribe to see how we can work with you.